Navsari District, Gujarat
Geography of Navsari, Gujarat
Navsari is an administrative district in the state of Gujarat in India, with its headquarters at Navsari city. The district covers an area of 2,211 square kilometres, and had a population of 1,229,250 in 2001.

Culture of Navsari, Gujarat
Cuisine of Navsari, Gujarat
Places of interest in Navsari, Gujarat
In this district is Vansda National Park. Like Purna Wildlife Sanctuary in nearby Districts, the park is considered as being a part of the Dangs' Forest
Sayaji Vaibhav Public Library is an important public building in Navsari. Meherji Rana Library of Tarota Bazaar, Motafalia, Navsari has one of the oldest scriptures of Zoroastrian community.
The city picked up a greater pace commercially during the diamond polishing business soared in the region.

Dudhia Talao: Dudhia Talao had been a lake. It has become a major market area with a shopping center. There is a reputed eye hospital near Dudhia Talao built in early 1970s. The Ashapuri Temple is on Dudhia Talao. Part of the Dudhia Talao was given to J.N. Tata Navsari Memorial Trust and they filled up the pond and built one of the finest auditoriums in Navsari where performing arts and meetings take place. It is known as J.N. Tata Memorial Hall.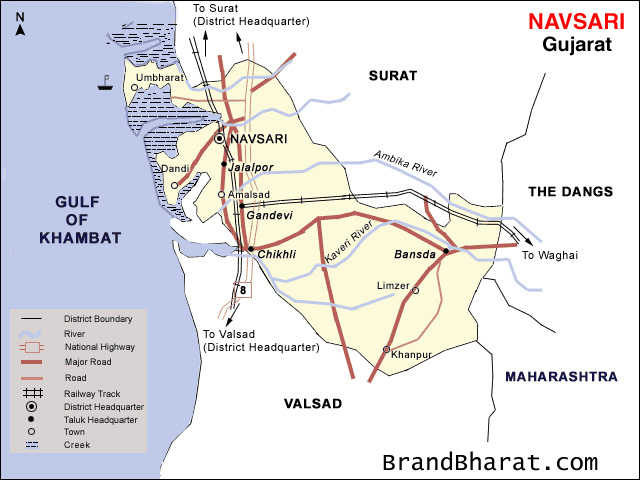 Events in Navsari, Gujarat